Lixx wrote:
This isn't that far from Barcelona? I'm heading there in August now. We plan on getting out into the country maybe, so if I pass it I'll definitely stop.
yeah- if i remember correctly, it was like 40 minutes out of the city. definitely easy to find if you take the time to look up directions.
here are a couple pictures i took- my fiancee got some of the signing but we need to get the film developed.
i only have one picture from the lecture but its a blurry picture of the original design for mazinger z- came with a cool story about how he went for coffee and saw a car crash and thought about robots or vehicles used to escape those moments- he then thought up a motorcycle powered robot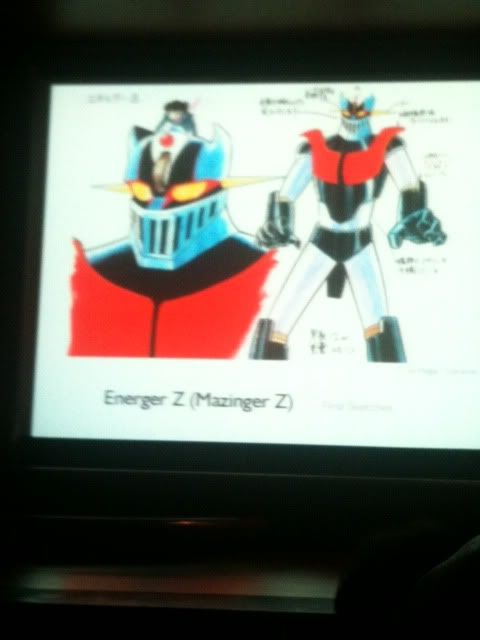 next up are a couple original paintings, straight from his sketchbook too with some of them.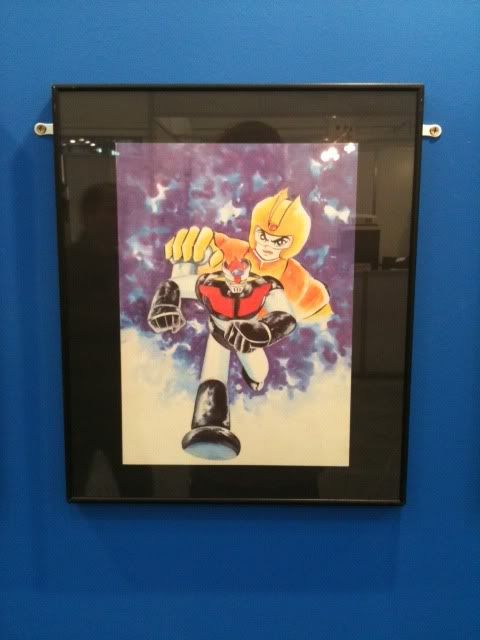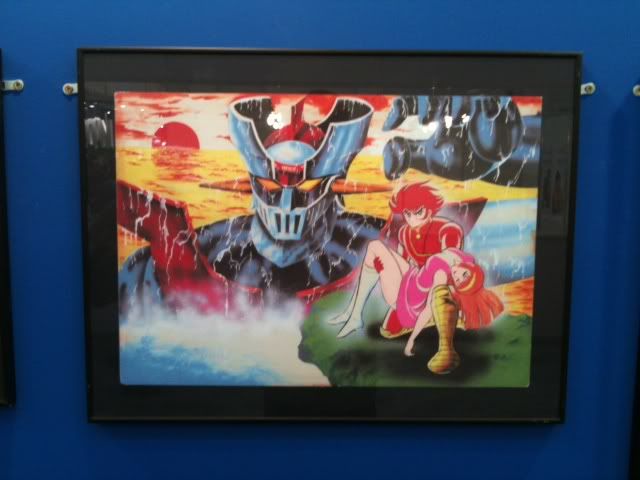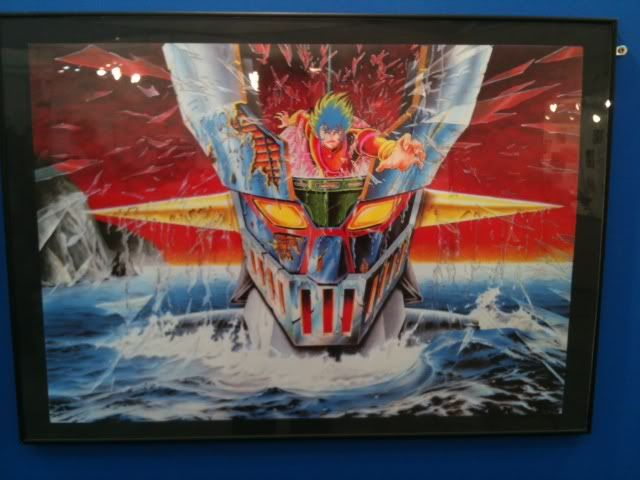 amazing stuff to see in person.
then the lottery story! my luck was out of this world with this- this company that hosted him released the new mazinger cartoon on dvd, and was running a promo. each day, 80 prints would be raffled off, 160 total ,that go nagai made specifically for spain. the only catch was for every ten dollars you spent at the booth, you got to put your name on a card. i only spent 10 euros on this weird styrofoam dogtoy type mazinger as a souvenir, and lo and behold i had won! i felt kind of bad because the guy in line behind me spent 100 euros and also won, but oh well. i was really excited to shake hands with go nagai! the print is really nice as well, im excited to get it framed up.
long story short- you can take me away from my mangas at home, but they keep coming back into my life one way or the other!