SDCC pre and post Skullbrain are two different beasts to me. Pre was less stressful, but a more solo event. Post is more stressful but WAY more social. Hangin in the higher aisle numbers means u r constantly bumping into friends, and this is where it really counts - all those internet names become faces again. Here's some of those people:
Artists Paul Kaiju and Lamour Supreme: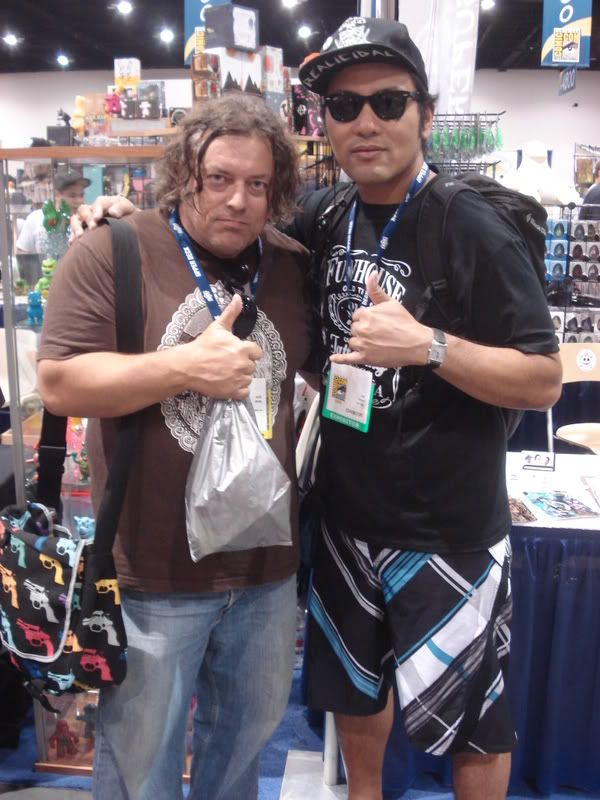 Muton + LASK supplied Garga-retrospective: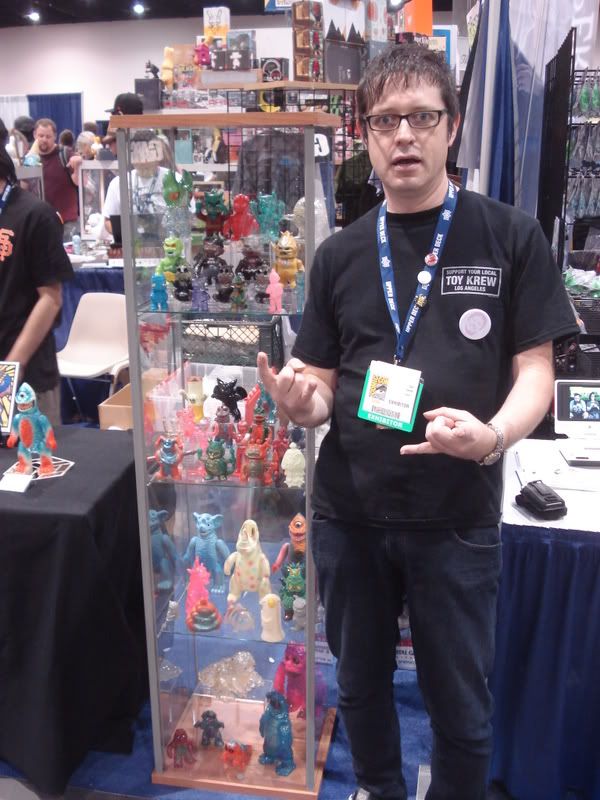 Garga-Krew in yet another tee ensemble: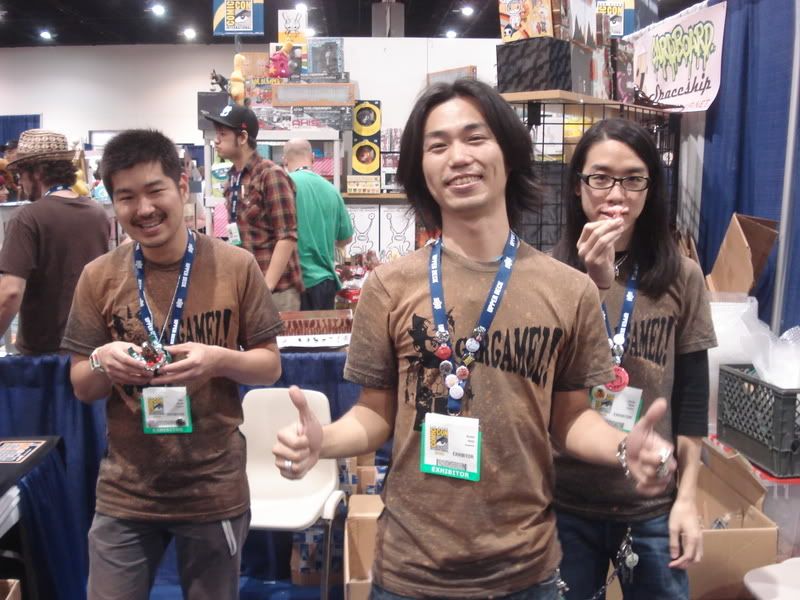 Waiting for the Carnival 1; Locomoco, ?, Aaron, Toybot and StealthTank: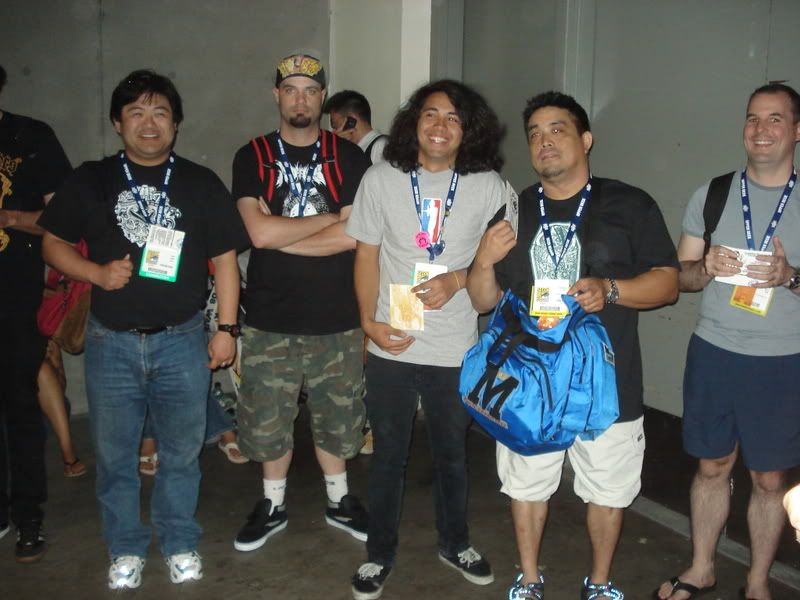 Waitng for teh Carnival 2: Lurker, me, errr...sorry dude forgot yer boardname, J23: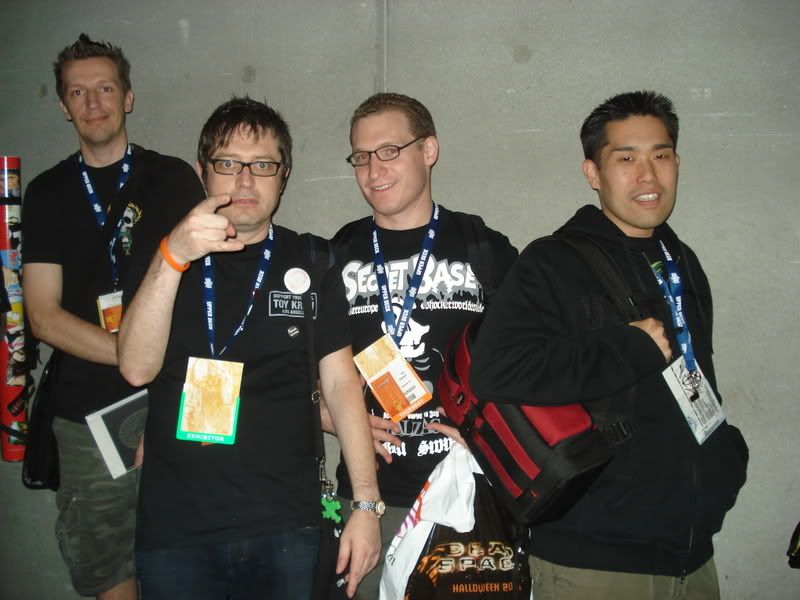 Waiting for the Carnival 3: J2.5, Bob Duher, Scary Andy, Lurker: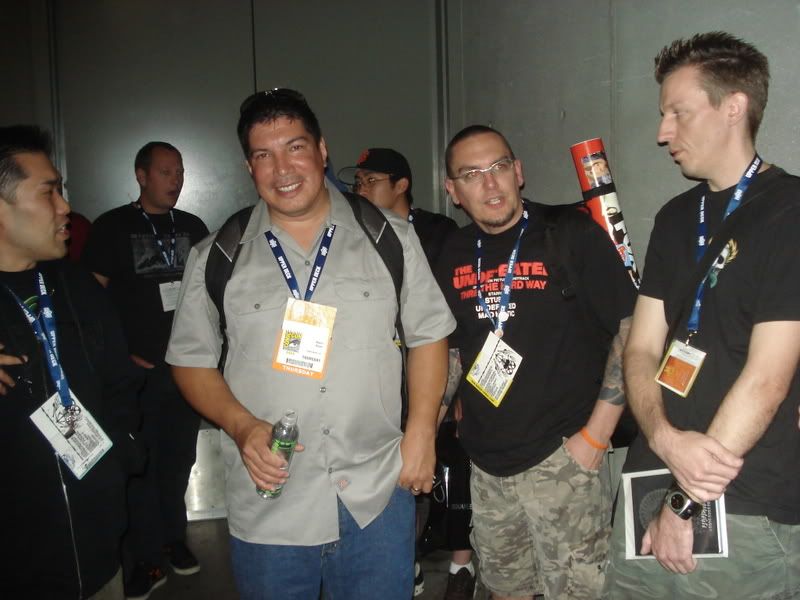 PusKrew Jon, Chris, Pus and David prepare to submit the line to a white glove cavity search...but only if you volunteered!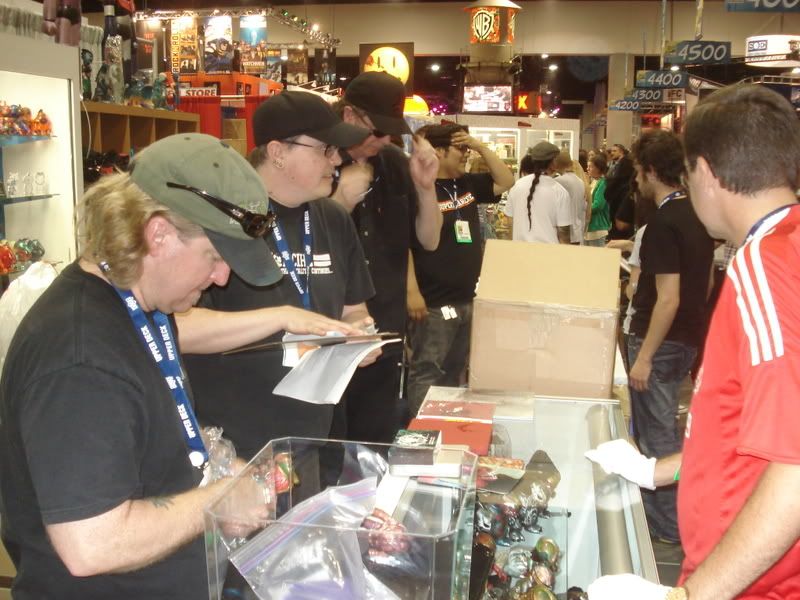 Usugrow + book: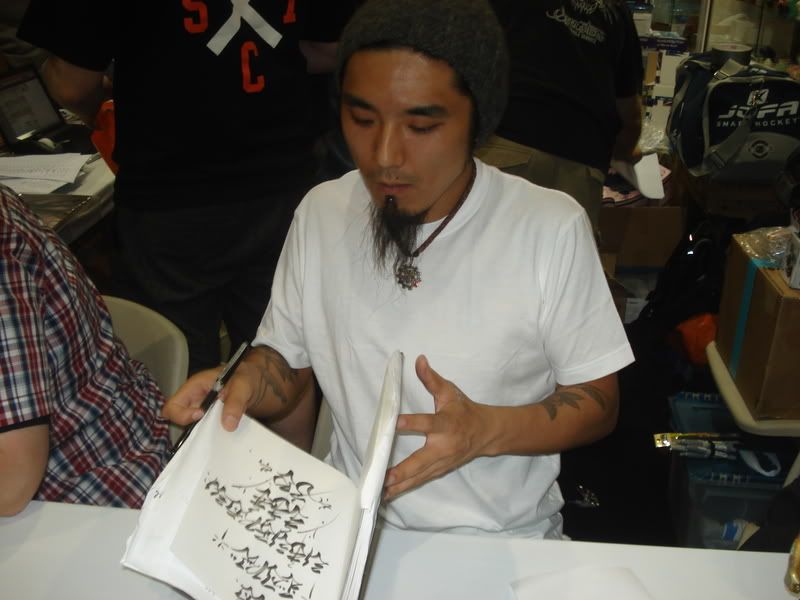 Kozik discusses teh dubious merits of Oi: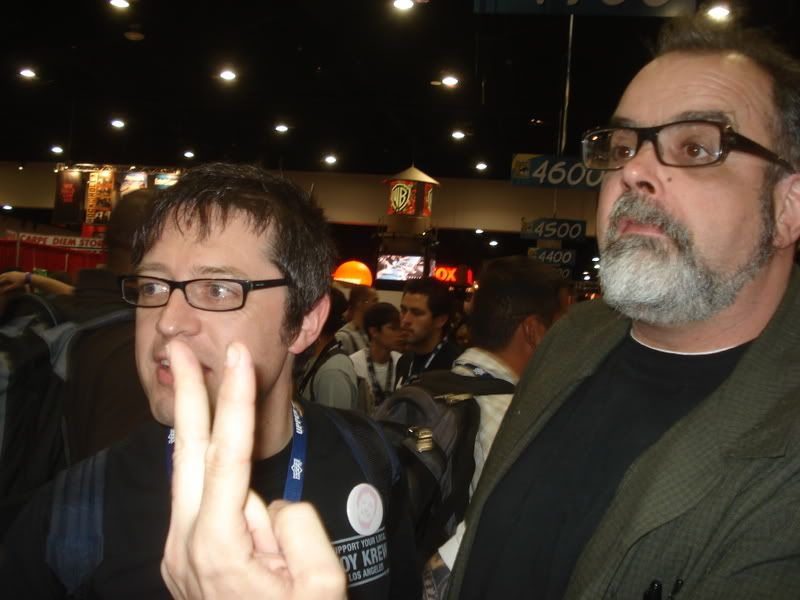 Grail bag unveling: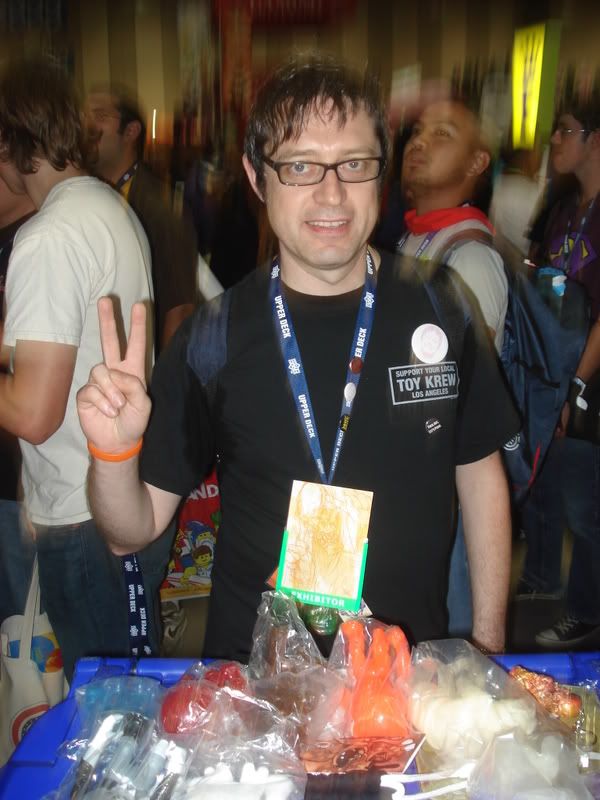 Yumi likes Oi too: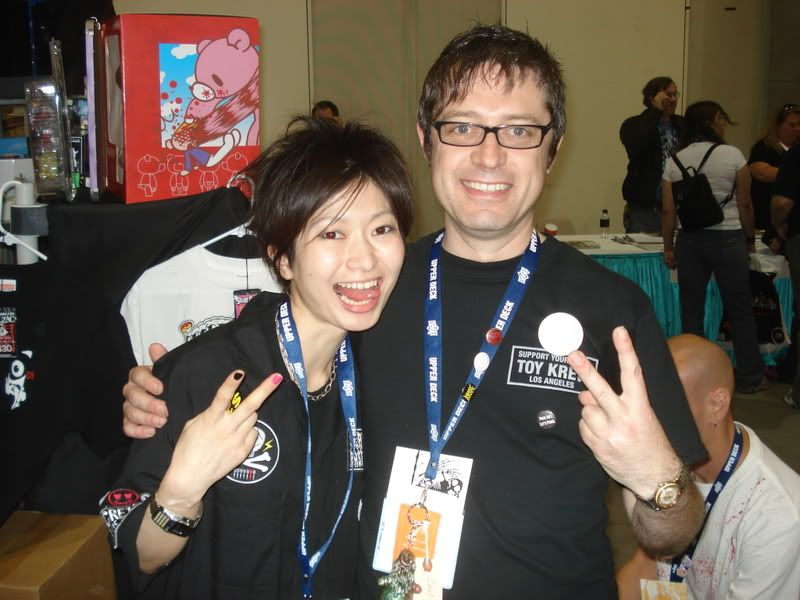 UltraPaul, Toybot and Lamour: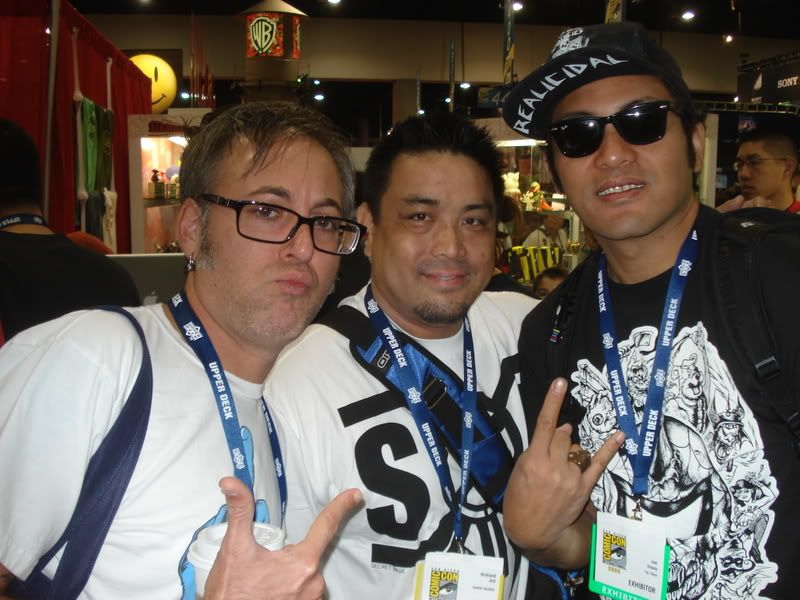 Mr Cure is in the house and he brought BOOGIE MEN!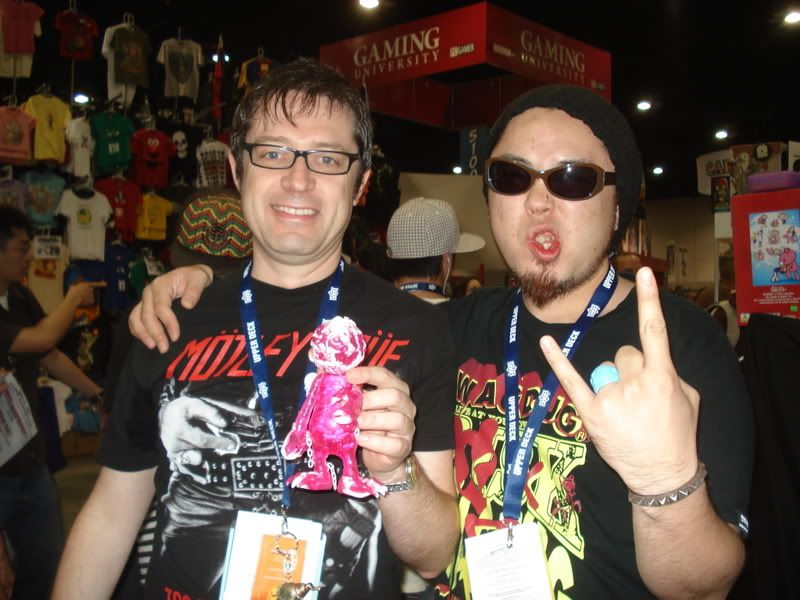 PusKrew celebrate Carnival victory: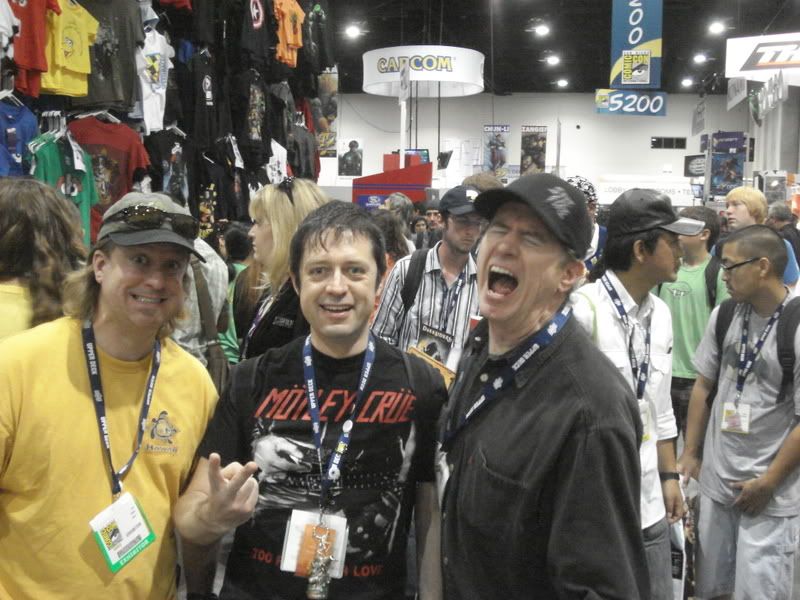 TB,Pus,LM and Joe: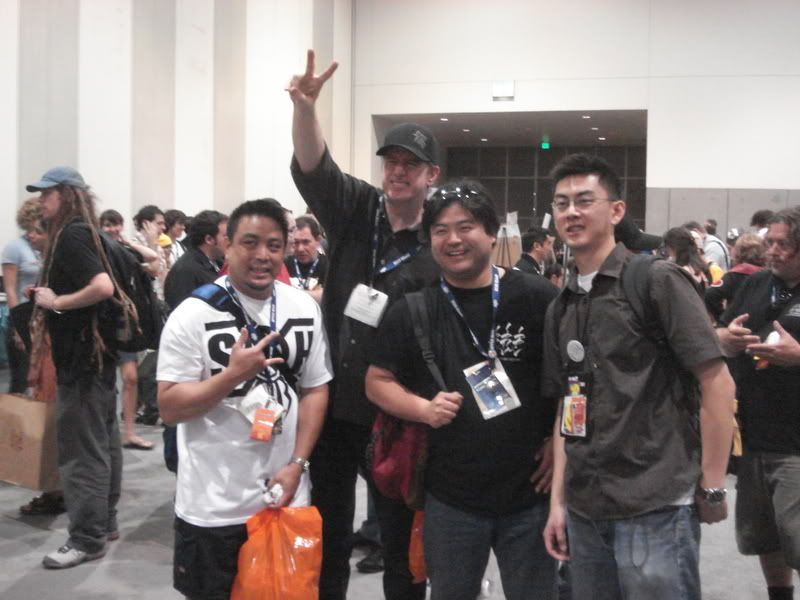 Turtlegod, JebCrow and Ian: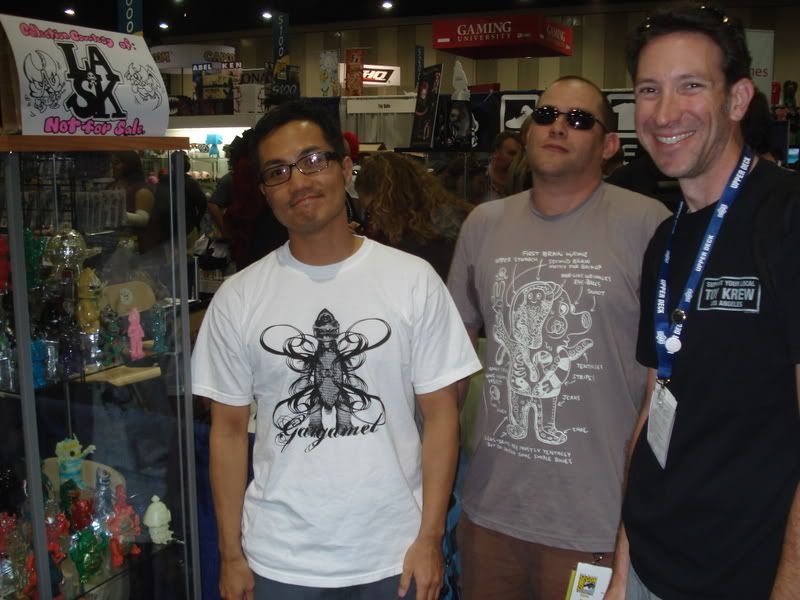 Some say Humblias others say Logang!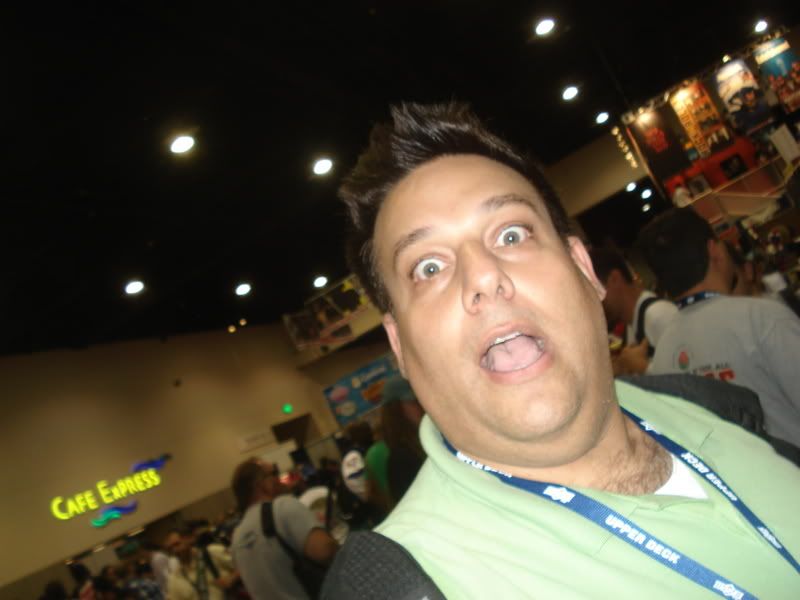 Ffub and Davesto: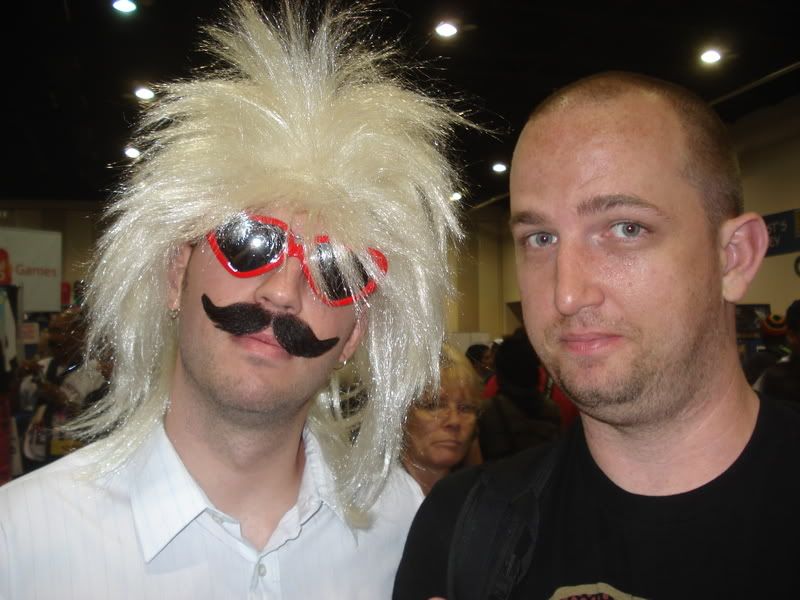 The Chad: